This is a semi-serious introduction to our team of writers. Enjoy. 
---
Admin Ronan – Manager
Simply the man who does
everything. Ronan has enjoyed the back pages of newspapers more than up-beat music since the age of eight. He has therefore became a self-employed journalist who's characteristic negativity flows through his writing.
Hidden Talents: Decent at breaking/losing stuff. singer-songwriter, schools rugby flanker.
Favourite Munster player: Peter O'Mahony
GIF to sum him up: 
---
Admin Paul – Manager 
Paul is diagnosed with a severe
case of laziness. His main ambition for Munster Haka is to make money off of his fellow manager's work. His immaturity often leads to controversy on the page, however, he firmly believes that he is the unappreciated genius of the group after writing one article and creating one video during his two year stint.
Hidden Talents: Australian impersonator, ability to spend a day watching Prison Break, schools rugby hooker with a dream to be Duane Vermeulen.
Favourite Munster Player: Felix Jones
Gif to sum him up: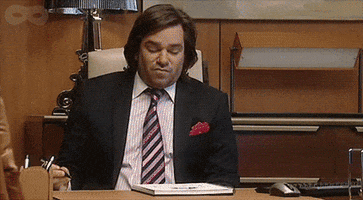 ---
Admin David – Editor 
In explanation of why he has
only posted twice in 2015, Dave tells us that he is too busy trying to win his first game of FIFA with his beloved Vanessa Totenham – which is more than a valid excuse. Some call this young fullback the next Stuart Hogg, others call him the next Patrick star.
Hidden Talents: Ability to get WiFi in the suburbs of Co. Clare, part-time fireman, schools rugby fullback
Favourite Munster Player: CJ Stander
GIF to sum him up: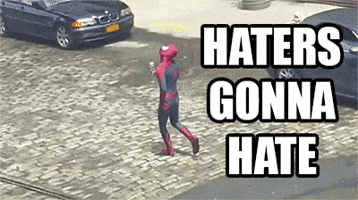 ---
Admin Conor – Editor

The mystery man of the Munster Haka. Conor is often used to give his opinion because 3 is an odd number. His one and only Facebook post involved the word 'Ardscoil', and the word 'Nazis'
Hidden Talents: Ability to wear a scarf, schools scrumhalf
Favourite Munster Player: Conor Murray
GIF to sum him up:
---
Email address: munsterhakateam@gmail.com
Further info: All you need to know is here: https://en.wikipedia.org/wiki/Munster_Haka_(Social_Media)
---