---
Ardscoil Ris
The lads at ASR have plenty of reason to have dreams of Senior Cup success as they bring an experienced and quality side of players to this years competition. Not many are better than them so if they 'want it more' in the final weeks, then anything is possible.
Rating: 8/10
Captain: Peader Collins
Star Man: Pa Ryan
Opening Game: St Munchins
Predicted Finish: Semi-final
Bandon Grammar
The cup experience will inject energy, excitement and enthusiasm into this well coached Bandon outfit meaning that only a combination of nerves and inexperience could see them fail to match the stronger sides. A dark horse.
Rating: 7/10
Captain: Gavin Coombes
Star Man: Gavin Coombes
Opening Game: Rockwell
Predicted Finish: Quarter Final
Castletroy College:
City Cup Champions and red hot favourites. The whole school should be rubbing their hands together because this bunch of lads looks to be a golden generation as the Limerick school's  history in the tournament goes.
Rating: 9/10
Captain: Niall O'Shea
Star Man: Alan Fitzgerald
Opening Game: Glenstal
Predicted Finish: Champions
CBC
A significantly physical but ambitious side who can switch styles to win out a game in their time of need. CBC are the perfect cup material this year but we just fear that capturing the title is one step too far.
Rating: 9/10
Captain: Daire Feeney
Star Man: Alex McHenry
Opening Game: Crescent
Predicted Finish: Runners-up
Clements
It could be a campaign to forget for Clements as the standards of schools looks set to be higher than in recent seasons and they of course face top dogs PBC in the first round. Nonetheless, the lads will relish the opportunity to try and cause an upset and the experience can only set up rugby at SCC for a brighter future.
Rating: 5/10
Captain: Nathan Clancy
Star Man: Jordan Higgins
Opening Game: PBC
Predicted Finish: 2nd Round
Crescent College
Comp have their stars around the park so if they can connect the forwards with the backs and create space out wide for the likes of Nash then they could go far. If this happens then they pose an incredibly dangerous threat and can put sides to the sword.  If not however then they will become strikingly average.
Rating: 8.5/10
Captain: Bailey Faloon
Star Player: Calvin Nash
Opening Game: CBC
Predicted Finish: Semi-final
Glenstal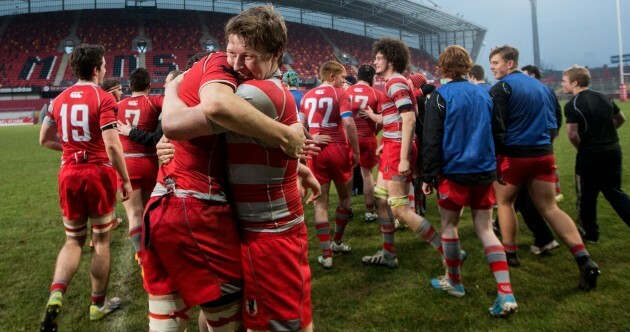 It would be a surprise for this Glenstal team to take the top prize but in saying that they are incredibly tricky customers. What these lads have is a collective strength throughout the group and if all clicks they could take many by surprise.
Rating: 8/10
Captain: Jack Stafford
Star Player: Eoin Bergin
Opening Game: Castletroy
Predicted Finish: Quarter-Final
Munchins
Munchins have an outside chance at the cup this year meaning that anything beyond the quarterfinals would be greatly welcomed by the Corbally school this year. They have a team who have it in them to excite but not to dominate.
Rating: 7/10
Captain: Adam Moloney
Star Player: Aaron Rice
Opening Game: Ardscoil
Predicted Finish: Quarter-final
PBC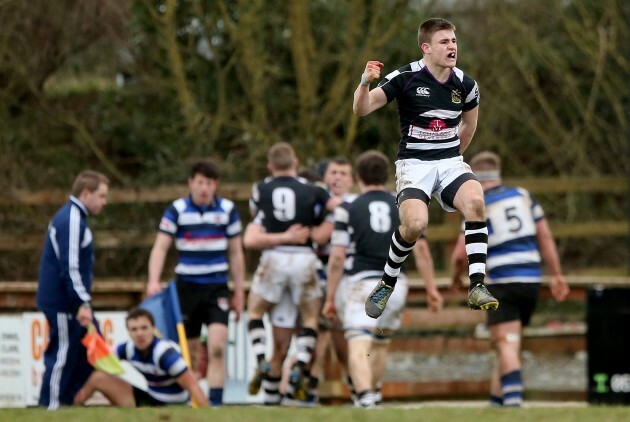 Strong and ruthless, PBC will want open their campaign with considerable aggression as they eye up a massacre of Clements in round one. Quarter finals and beyond they are truly in the mix and depending on who they draw and how they show up in the latter stages they may have a chance at getting their hands on the trophy.
Rating: 8/10
Captain: Brian O'Mahony
Star Player: Jack O'Sullivan
Opening Game: Clements
Predicted Finish: Quarter-Finals
Rockwell
Rockwell come into the cup with a solid team that are quietly going about their business. This side are well capable of causing an upset in the closing weeks if the pack can get on top and allow for a creative game-plan off ten.
Rating: 8/10
Captain: Diarmuid Barron
Star Player: Jake Flannery
Opening Game: Bandon
Predicted Finish: Quarter Finals
---