There's little that I have to say. There's little that can be said. 
---
The passing of Anthony Foley has shocked me into stillness – creating a feeling that I never knew existed. Journalists of higher calibre than I have inked their tributes to Axel, but none have managed to justify the man. The same words that are used regularly in exaggerated language came out again. To those who don't know much about him, the word 'legend' doesn't mean much anymore. Few words describe his life and this tragedy, hence why I've waited before writing this.
For me atleast, 'icon' is the best word available in the English tongue. You cannot describe the past, his greatness – but what should be spoken about is the legacy that he leaves behind. He was an active figure to take Munster to their peak, where they would have never touched without him.
Now however, should be his second push of the province. A post-mortal push.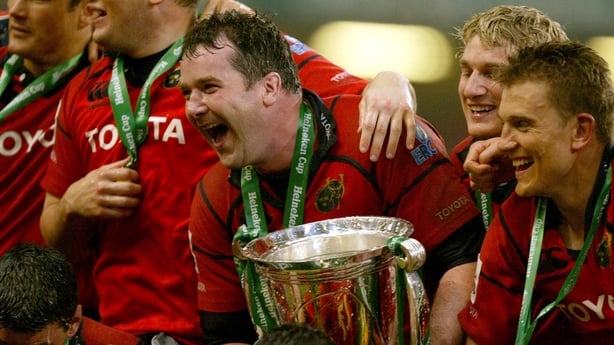 The past teammates and top journos, Gerry Thornley for example, have poured their hearts onto paper but it was in fact Jason Hennesey's piece in the much more informal outlet of RugbyLad.com that struck the brightest chord with me .
It's important to make this moment in time a major chord rather than a minor one and that's just what he has done.
Now is the time to revive the pride that once existed in our wonderful southern province. Now is the time to start filling Thomond Park again, to start filling up the streets and the pubs. Anthony Foley died yesterday and you can be damn sure he died with a belief still instilled in him that he could bring back the glory days to Munster. Do not let him die in vain.

Now is our chance to bring back the Munster we fell in love with. Do it for Anthony.
Appreciate what Anthony has done. Now repay him. I agree with one commenter on our Facebook page in that I hope to God that Glasgow will not want Saturday's game to go ahead and if it does, that they certainly won't want to come back any time soon. The players will repay Anthony Foley and drive on from this darkness. The supporters must do the same.
Thank you for everything. We will try to do you proud.