Denis Hayes reports from Clanwilliam
---
Glenstal progress with a convincing win to reach just their second ever Senior Cup semi-final.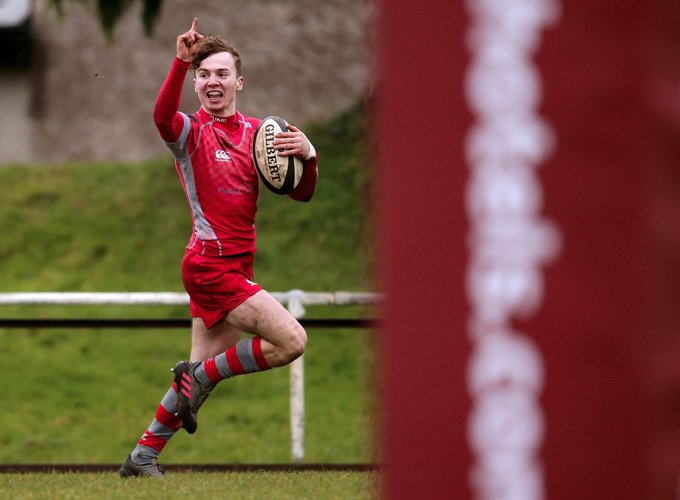 Glenstal started the better of the sides as Ben Healy converting a penalty in the early stages.
Rockwell's Joe McCormack made some good runs down the wing in response but Glenstal later soon edged into a 6-0 lead with another Healy penalty.
A blow came for Rockwell when captain Kevin Kelly went off injured and Glenstal began to get on top. Capitalizing on their dominance, a quick counter attack saw Ronan Quinn cross the white-wash just before half-time after a brilliant 60 yard run down the wing. Healy failed to make the conversion, but Glenstal went in at half time on top with a 11 point lead.
In the second half Rockwell came back at Glenstal, but the Murroe men's defence stood firm. The match began to break down due to injuries to affect a large portion of the second 35, but only until Ben Healy tried an audacious drop kick from the half way point to get the crowd on their toes once more.
Moments later the killer blow to any hopes of a late comeback for Rockwell came as substitute Andrew Hogan intercepted a pass 10 meters out and ran it in all the way.
Ben Healy, the star of the day, made it 18-0.
FT: Glenstal 18-0 Rockwell
Munster Haka MOTM: Ben Healy (Glenstal)