Harry Coyne reports from Irish Independent Park
---
CBC scored a last minute try to secure a Junior Cup clinching victory over Crescent this afternoon.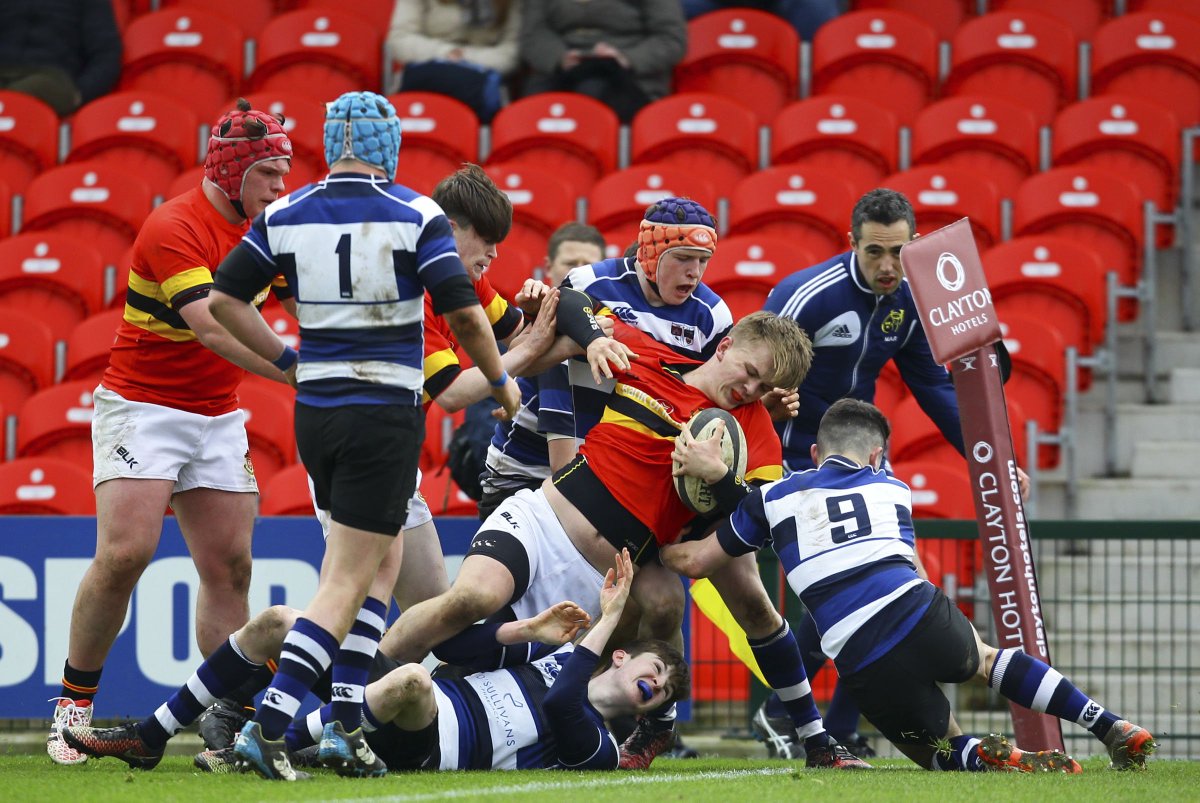 The two sides met in the first round of the cup, where CBC were the winners via the first try rule, but this game started at a lively pace and it was Crescent who were on top.
aaaaaaaaaaaaaaaaaaaaaaaaaaaaaaaaaaaaaaaaaaaaaaaaaaaaaaaaaaa
The first try of the game came early in the first half. CBC flashed the ball out the backs, the ball was fumbled forward into the hands of Comp centre Jack Delaney who ran in from the halfway line, beating CBC full back George Coomber. Delaney added the extra 2 points and left the game 7-0 in Crescents favour.
aaaaaaaaaaaaaaaaaaaaaaaaaaaaaaaaaaaaaaaaaaaaaaaaaaaaaaaaaaa
The Crescent try seemed to spark CBC into life as they began to dominate the game. CBC's pack were dominant and began making ground towards the Crescent line. After some superb Crescent defence though, Christians eventually crossed the line through Ronan O'Sullivan – George Coomber added the extras to tie up the game and leaving the score 7-7
aaaaaaaaaaaaaaaaaaaaaaaaaaaaaaaaaaaaaaaaaaaaaaaaaaaaaaaaaaa
Christians maintained their dominance in the second half. Harry O'Riordan was held up over the line after a great pass from Mark O'Connor. From the resulting scrum though, Christians crossed the line with flanker Finn MacFlannachadha touching down. Coomber added the extras leaving Christians 14-7 up.
aaaaaaaaaaaaaaaaaaaaaaaaaaaaaaaaaaaaaaaaaaaaaaaaaaaaaaaaaaa
Crescent came right back at them. Superb phase play by Crescent saw the ball go out the backs. The ball seemed to have been knocked-on but the ref did not call it, Gary Kelly picked up the ball and played a wonderful pass out to Darragh O'Shea who finished in the corner. Delaney just missed the extra 2 with a tricky touchline conversion.
aaaaaaaaaaaaaaaaaaaaaaaaaaaaaaaaaaaaaaaaaaaaaaaaaaaaaaaaaaa
1
4-12 down and Crescent came straight back at CBC. They weren't done yet.  a linebreak from Jake Connolly brought Crescent into the 22. Some good Crescent phases saw the ball passed to substitute Ben Davey who stepped inside, fended a tackle and sprinted under the posts to score what seemed to be the winning try of the game. Delaney added the 2 from on front of the posts but it was not to be the game winner.
aaaaaaaaaaaaaaaaaaaaaaaaaaaaaaaaaaaaaaaaaaaaaaaaaaaaaaaaaaa
Christians made a breakthrough down the wing. Crescent lost their discipline and gave away 2 penalties, Christians went for a scrum off both of these and the latter finished in a try as Ronan O'Sullivan crashed over the line. With the result of the game hanging in the balance, George Coomber slotted the conversion to give CBC the win in a highly-entertaining Junior Cup encounter
aaaaaaaaaaaaaaaaaaaaaaaaaaaaaaaaaaaaaaaaaaaaaaaaaaaaaaaaaaa