Full Time: Ireland 16 – 16 Wales
New Admin, First match report, hope you enjoy! Feedback welcome. 
In what was a highly anticipated clash given the build-up, the so called favourites versus the champions that have fallen from grace since the World Cup defeat at the hands of a well-coached Argentinian team and what I believe was a poor decision from the same referee in the match today. The certain 2nd yellow for Herrera with 20 minutes to go and a score deficit aside Garces finds less favour with the Irish than most other referees I believe. The age old adage "you don't become a bad team overnight" could be called in here as Ireland seemed to do just that. But surely you don't become a bad coach overnight? Matt Williams came out with some real nasty remarks directed at JS with regards to the rugby Ireland have played. Joe Schmidt responded to critics condemning his brand of rugby with some facts, the most interesting is that Ireland passed more per game than the All Blacks, enough said.
The game started at great pace with Ireland launching a high ball from the kick off into Dan Biggar putting Wales under pressure. Ireland soon had the ball and great carries from Jack McGrath and Tommy O'Donnell helped Ireland pile pressure on the Welsh. This pressure resulted in two penalties converted by Sexton. Wales managed to get back up the pitch and get a penalty of their own only for Dan Biggar injured from the kick off, and with his ankle heavily strapped missed, leading to him being subbed off for Priestland.
Ireland responded in kind again with great carries from the pack resulted in CJ Stander getting over the line but according to the TMO not getting the grounding. The resulting scrum held up, just about, under a string Welsh tight 5 for the ball to be played from left to right with a few pick and goes. The Welsh had Stander marked throughout the game and while he ran a wrap around the Welsh defenders expected him to receive the ball which allowed Conor Murray to dive under the defenders to get Irelands try. Converted by Sexton.
Wales again worked their way back up the field by playing very wide and getting the ball through the hands to Liam Williams who was(Some might disagree) tip tackled by Keith Earls, penalty given. Priestland converted to get Wales's first points.
Shortly after Wales again found themselves in Irelands 22 with a scrum and with the Welsh pack dominating the 3rd penalty scrum resulted in a pick and go of the back and left Faletau 1 on 1 with Sexton, in a situation that maybe Tommy O'Donnell should have done better in defensively. Try wales and Priestland converted.
The second half belonged to Wales with O'Donnell going off 0 minutes in to be replaced by an industrious Rhys Ruddock, Ireland lost no ball carrying prowess. The Welsh worked hard and a well-coached Irish defence (Joe is the defence coach as Les Kiss hasn't been replaced by Farrell yet) held up well, withstanding a fierce 26 phases of play, which Jamie Heaslip eventually turned over only for an ensuing melee to give a penalty away which again Priestland put over.
A Sexton penalty for an offside after a kick and chase ensured the last score of the game and a frantic final few minutes in which both teams tried to launch attacks in their own half. This is quite Ironic given that there seemed to be no players in green outside Robbie Henshaw willing to create or was it that they didn't have the ability to create? I don't believe Payne, Earls, Trimble and in particular Zebo played anywhere near their attacking best. Henshaw I do feel stepped up massively from the world cup and given his lack of game time in 2016 I hope he continues to improve. Being marshalled and creamed once by Jamie Roberts can only improve him. Scannell, McCloskey, Olding, Marshall and Ringrose offer serious options at 12/13 and Gilroy is a try scoring machine who must be considered as a wing option. As for fullbacks, Zebo played well in his last game there for Ireland but that was against Romania and Wales are not Romania.
As for the forwards, Jack McGrath, Stander and O'Donnell were the stand outs. Serious questions must be asked of Nathan White who at 34 years old was clearly out of his depth against a very strong front row. Could Ireland's front row be any worse if we blooded a young and different loose head? Devin Toner called the lineouts well and got about the pitch in his normal fashion and Heaslip grew into the game but questions must be asked if Stander is dropped for France.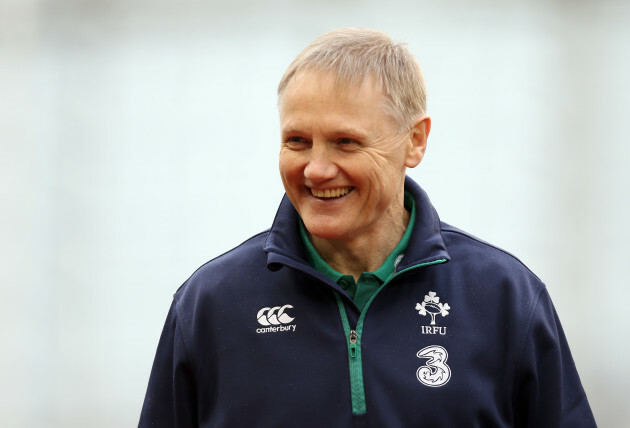 France will be interesting. The uninspired performance versus Italy, the memory of a World cup thrashing at the hands of the Irish and possibly a Stade de France on Valentines weekend may inspire them to victory in the city of love and romance. Maybe there could be inspiration from days gone by to blood a new 13 in Leinster colours who may go on to great things? Either way here's hoping for the first Irish win of 2016!
David McCallion