FT: Glenstal 24-7 Ardscoil
Glenstal left it late to secure victory against a resilient but lacklustre Ardscoil Rís side in a hotly contested game in UL.
The first half ended nil all but was strangely exciting despite an early sequence of handling errors. No side had any clear cut chances with both defences holding firm. The changing point of this game was the injury to Ardscoil's Adam McNamara, who had proved the Ardscoil playmaker and point of attack who went off with the game deadlocked.
Glenstal got over a few minutes later to put the 5-0 up through Ronan Hanly who had been looking lively. Ardscoil hunted for the try but eventually a questionable decision from Eoghain Sherlock who took a quick penalty and was turned over allowed Glenstal in again went over in the corner through Andrew Hogan.
To the delight of the ASR fans, Daniel Okeke was brought in and made an instant impact going over under the posts. This left the scores 12-7 and the North Circular Road school were firmly back in this game. However from the restart Glenstal got over again trhough star man on the day Ronan Hanly and the game was now out of sight. A further score from the flourishing Glenstal via Hogan once more left the game 24-7 at the end.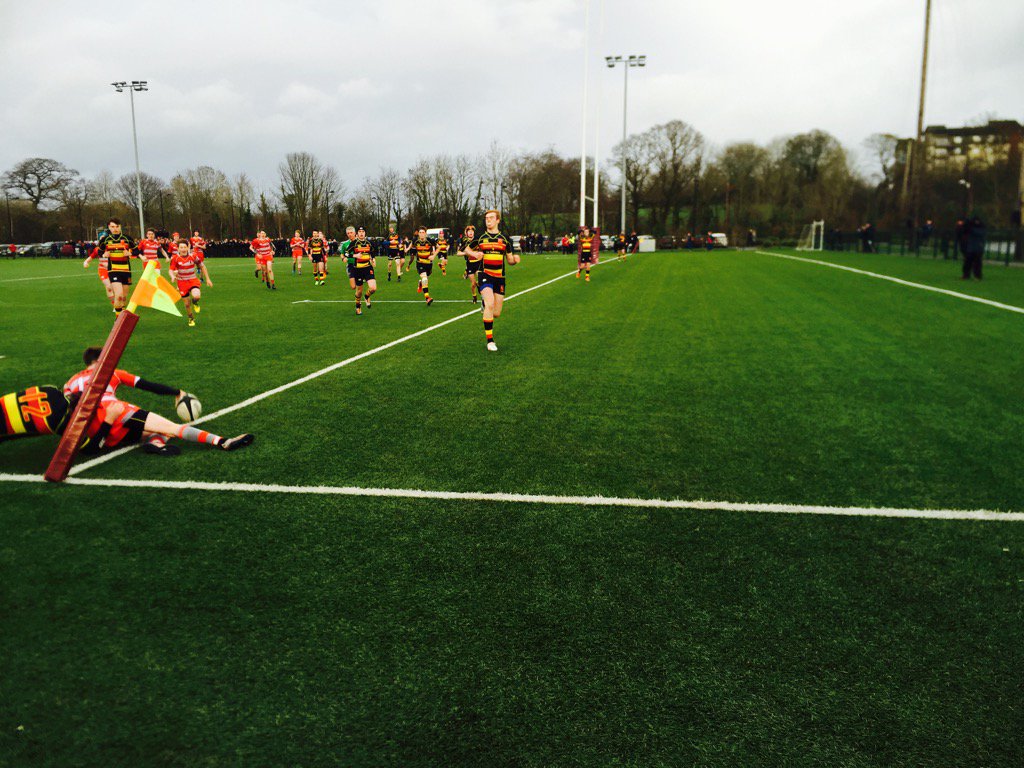 Final score: Glenstal 24-7 Ardscoil
#MunsterHakaMOTM Ronan Hanly