Ardscoil Ris
A physical unit with some dangerous carriers, but discipline and handling errors will have to be reduced if they are to have a shot at the cup. Someday they will click and it could just be against PBC.
Rating: 7/10
Captain: Will O'Callaghan
Star Man: Daniel Okeke
Opening Game: PBC
Predicted Finish: Quarter Final
Bandon Grammar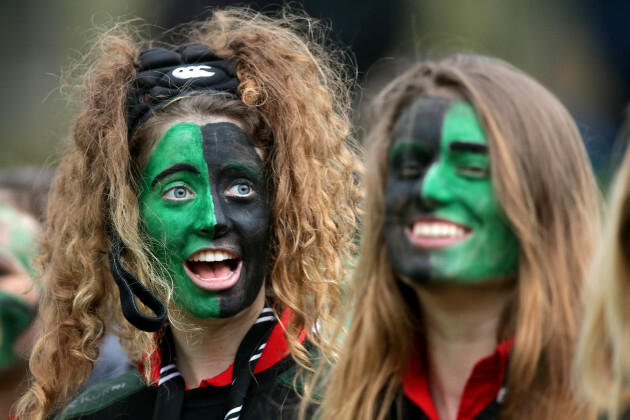 The competition's underdogs. Bandon have went quietly about their business but are confident in their quality and perhaps rightly so. This side have the potential to reach the quarters and beyond if they put their mind to it.
Rating: 6/10
Captain: Jason Connolly
Star Man: Nick Greene
Opening Game: Castletroy
Predicted Finish: First round
Castletroy College
Castletroy face a tricky start this year as Bandon will identify this fixture as a fine opportunity to set their intentions clear right from the off. They have the bits and pieces to have a solid campaign but just haven't shown it often enough. One side that they did dismantle this Winter however were Bandon Grammar – so CTC should be booking a space in the quarter finals.
Rating: 7/10
Captain: Michael O'Hanarahan
Star Man: Cian White
Opening Game: Bandon
Predicted Finish: Quarter Final
CBC
Probably the strongest side in the competition. With plentiful experience in their side through last year's cup members, and newfound talent to match, they truly do look the real deal. It will take a giant killing to stop these boys.
Rating: 9/10
Captain: Harry O'Riordan
Star Man: Mark Donnelly
Opening Game: Crescent
Predicted Finish: Champions
Clements
This year sees both Clements' senior and junior sides get a second shot at the Munster Cup – but this, on paper, is the strongest team they've assembled over the two years. With physical forwards and some flair out the backs, they're braced for an extended run in the cup if they can overcome the tricky hurdle of Glenstal in round one.
Rating: 6/10
Captain: Eoin O'Regan
Star Man: Scott Duggan
Opening Game: Glenstal
Predicted Finish: First Round
Crescent College
Few teams retain the cup but this could be one of them. Crescent are a good bet to back up their City Cup success with a place in the final with only Rockwell and CBC looking superior at this moment. Classy.
Rating: 8/10
Captain: Jake Connolly
Star Player: Jack Delaney
Opening Game: CBC
Predicted Finish: Semi-Final
Glenstal
Inconsistency has been a problem for Glenstal this season. They've enjoyed memorable victories against the likes of Munchins and Ardscoil but have since fallen to new lows. Regardless of which side shows up, they should however have enough in their lockers to overcome Clements in round one.
Rating: 7/10
Captain: William Twomey
Star Player: Cian O'Farrell
Opening Game: Clements
Predicted Finish: Quarter Final
Munchins
This crop of Munchins men dug deep to make it all the way to the Limerick City Cup final, only to be narrowly defeated by Crescent in Thomond Park. They certainly have individuals who can make a difference but a lot's riding on how they adjust to the pressures of the cup.
Rating: 7/10
Captain: Conor Nesibitt
Star Player: Keith McInerney
Opening Game: Rockwell
Predicted Finish: Semi-final
PBC
They won't be content with their pre-cup showings to date but are likely to come good when it counts in typical PBC style. Unlikely to go further than the quarters however.
Rating: 7/10
Captain: Richie Foley
Star Player: Ronan O'Boyle
Opening Game: Ardscoil
Predicted Finish: Quarter Final
Rockwell
Certain title contenders. Ruthless in attack and confident in their structures, Rockwell's squad will be counting down the days to cup time. Their first opponents are St Munchins, a side that they thumped 40-5 earlier this month. How much substance there is to that result remains to be seen, but they're certainly favourites for round one, if not the competition.
Rating: 8/10
Captain: Alan Flannery
Star Player: Nickolas Kennedy
Opening Game: Munchins
Predicted Finish: Runners-up
---