Ardscoil Ris
Not the side they were last season but still pose a threat to their competitors. Have an off day against this Ardscoil team and you will be punished.
Rating 7/10
Captain: Darragh O'Gorman
Star Man: Craig Casey
Opening Game: PBC
Predicted Finish: Quarter Final
Bandon Grammar
Bowen Shield finalists of last season and the surprise package of last season's cup, Bandon come into this season's competition in confident vain. Lead by Munster underage captain Colin Deane, expect them to go far.
Rating: 8/10
Captain: Colin Deane
Star Man: James French
Opening Game: Castletroy
Predicted Finish: Semi-Final
Castletroy College
Castletroy were our cup favourites for 2016 but haven't enjoyed the first half of their season this time around as they continue to suffer without the spine of last year's side. The Trojans will be telling each other that cup results are the only results that matter however and they may still have sufficient individual spark to cause some problems.
Rating: 6/10
Captain: Sean English
Star Man: Paul Clancy
Opening Game: Bandon
Predicted Finish: First Round
CBC
As you would expect. Up with the favourites as they look to inflict pain with their significant bulk and brilliance. They have a strong chance of retaining their title.
Rating: 9/10
Captain: Joe Harrington
Star Man: James Taylor
Opening Game: Crescent
Predicted Finish: Semi Final
Clements
Last year will have been a learning curve for St Clements rugby and they kick off their 2017 campaign with promise. Young, exciting and with nothing to lose, they will dream of a quarter final clinching victory to savour but the odds are stacked against them.
Rating: 6/10
Captain: Aran Hehir
Star Man: Aran Hehir
Opening Game: Glenstal
Predicted Finish: First Round
Crescent College
Always well organized and with plenty of tricks up their sleeves, Crescent will be well respected, but the new crop may well find themselves in tricky territory this year. Star players of yesteryear have left a gaping hole and CBC is not the start welcomed for those heading into the unknown. Potentially successful but certainly not a vintage Comp side.
Rating: 7/10
Captain: John Blake
Star Player: Conor Phillips
Opening Game: CBC
Predicted Finish: Quarter Final
Glenstal
This could be Glenstal's best opportunity in quite some time. Young guns have developed into schools rugby stars and they collectively boast of class that just cannot be rivaled by any opponent. Title contenders if they show the necessary steel up front.
Rating: 9/10
Captain: Rory Clarke
Star Player: Luke Fitzgerald
Opening Game: Clements
Predicted Finish: Runners-up
Munchins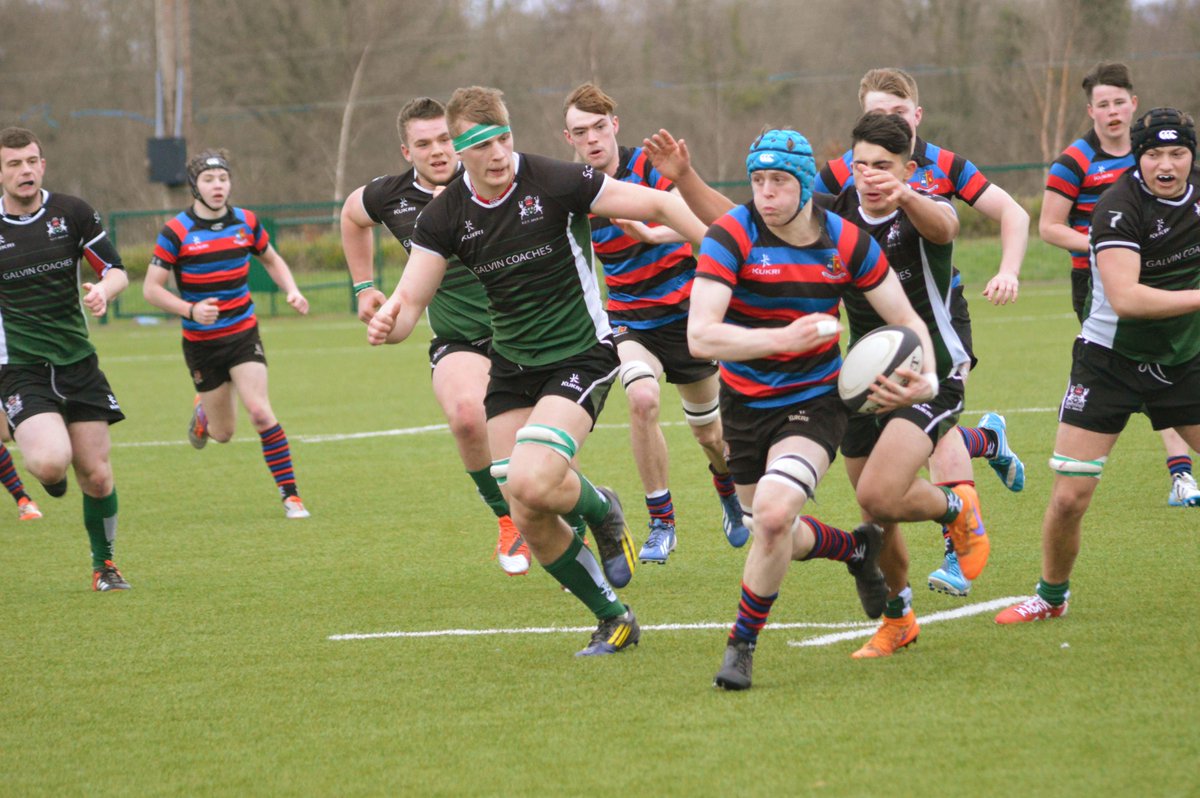 Narrowly lost out on the City Cup to the much tipped Glenstal Abbey but to a man, Munchins are looking a lesser threat than most. As ever, the Corbally outfit are expected to be secure at the setpiece but whether they will capitalize on their possession is in doubt. Plucky outsiders.
Rating: 7/10
Captain: Kealan McMahon
Star Player: Jason Kiely
Opening Game: Rockwell
Predicted Finish: Quarter Final
PBC
Outstanding throughout the first half of their season and off the back of a derby defeat of Christians, PBC really do look the real deal this year. Talent flows throughout their team and with 7 Munster U19s they will never have to look too far for inspiration. Round one opponents Ardscoil could be in trouble but who won't be?
Rating: 9/10
Captain: Jack O'Sullivan
Star Player: Peter Sylvster
Opening Game: Ardscoil
Predicted Finish: Champions
Rockwell
They're not quite up there with the Cork schools or Glenstal but Rockwell will give everyone a tough match and look a good bet for a quarter final berth. Again, this crop aren't a vintage representation of the school but look strong nonetheless.
Rating: 7/10
Captain: Kevin Kelly
Star Player: Andrew Daly
Opening Game: Munchins
Predicted Finish: Quarter Final
---