Few rugby players expect to hang up their boots at the age of 25 but Jonny Holland was a man faced with that unfortunate reality in September 2016.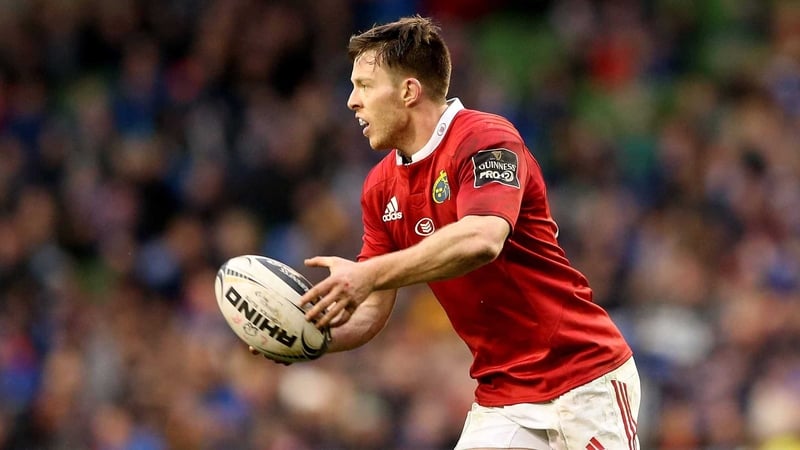 Following a sequence of stunning performances at the tail end of the 2015/2016 season that helped Munster qualify for the following campaign's Champions Cup group stages, Holland suffered a devastating hamstring injury. The previous signs suggested he had a few seasons as Munster's first choice outhalf ahead of him, but that dream was crushed by one cruel turn of fortune.
Just a week after the retirement news Holland sat down and spoke to Munster Haka, explaining his post-rugby intentions as he tried to come to terms with a return to the real world. When asked what week one away from Munster camp had been like, the Cork man was typically honest.
Manic in a word! Trying to keep myself busy, almost trying to find something worth getting out of bed for in a way.
That period between retirement and finding a new occupation is usually a tricky one for athletes and Holland was no different.
He did however have the motivation to get his coaching badges in his free time and has now worked his way up to becoming assistant coach at AIL champions Cork Constitution. To coach at that level takes a considerable wealth of knowledge, making Holland's position there at such a young age a pretty impressive one. Success has followed him at Templehill but in the last month or so he has taken the move of kick-starting his own business away from rugby – Jonny Holland Nutrition Consultation.
During my time as an athlete I focused a lot on my nutrition and doing as much as I could to lead a healthy lifestyle and achieve my goals. Professional rugby gave me the exposure to top class coaches in all areas including nutrition, sports science, mental skills and balancing my lifestyle.

Educating myself in nutrition allowed me to combine my practical experiences at an elite level with science to achieve my goals beyond my rugby career.
Maybe if he was still playing Holland would be looking forward to starting against Racing 92 this weekend but now a whole new challenge beckons. The model professional that Holland is praised to have been may not have been put to it's ultimate use on the field, but a couple of years on from his retirement and he's now prepared to share his knowledge and enthusiasm with others.
We would like to wish all the best to Jonny in his ventures and make sure to click here to check out his website for more information.